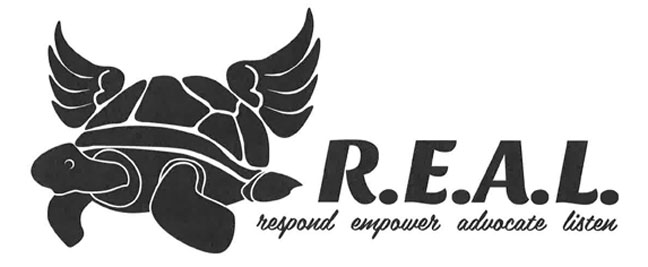 ABOUT R.E.A.L.
The Mental Health Association of Nebraska presents through its Diversion Services the REAL Referral Program. The referral program is funded through grants from the Community Health Endowment and Nebraska Department of Correctional Services. We work closely with law enforcement officials, community corrections officers and other local human service providers to offer diversion from higher levels of care and to provide a recovery model form of community support with the help of trained Peer Specialists.
When a referral is made to the program, Peer Specialists then begin the process of contacting the person whom the referral was made. Once contact is made the individual is asked if they would like to participate in the program. If it is decided to participate, peers work to find out through engagement driven by empowerment, validation, and personal responsibility, the person's wants and needs. The information gathered is used to discover what services would be most effective. If needed the individual will receive help in accessing programs or services they want to receive. (examples: housing issues, personal relationships, etc.) On going contact is made with the individual to help ensure their concerns and needs were met.
The first referral for the program was received in September 2011. During the program's four years in operation over 1100 referrals have been made by over 275 separate officers. Current program data shows evidence of its effectiveness in outreach, community support, and improved quality of life for those people facing difficulty with mental health concerns.
During the spring of 2015 the Mental Health Association of Nebraska and the REAL Referral Program began to collaborate with the state of Nebraska's Corrections Systems to offer the same types of supports to individuals whom have recently been freed from incarceration at one of the state's facilities. Follow-up contact is made with program participants to help them successfully transition back into the community.
The program is only possible through strong partnership with a progressive police force, an evolving correction systems and funding from the Community Health Endowment and the Nebraska Department of Correctional Services concerned with finding new more effective ways of serving those in need.
For more info contact:  Chad Magdanz  cmagdanz@mha-ne.org
REAL Statistics 
A new data base was created in the beginning of October 2017 to better track the officers utilizing the program as well as looking at measures to improve services that REAL provides. During this time staff changes were also made as well as expanding the hours REAL staff operates. From September of 2011 until April of 2018 REAL has received a total of 2198 referrals. Out of the 228 referrals received since the inception of the new database, 153 individuals have accepted services (67%), we were unable to locate 36 individuals (16%), 26 declined services (11%). As of April 1, 2018, 13 referrals are still open. During October of 2017, 12 different officers utilized REAL including the Chief of Police. November 2017, 28 officers utilized REAL; one officer made five separate referrals, December 2017, 29  officers utilized REAL; two officers made four or more referrals, January 2018, 25 officers made referrals; one officer made eight referrals, February 2018, 29 officers made referrals; one officer made seven referrals, and during the month of March 2018, 27 officers made referrals; two officers made three or more referrals.
Four WRAP groups were facilitated by Chad, Two WRAP groups were facilitated by Tessa, and REAL's newest member Sue is a WRAP Facilitator as well. Chad attended Advance Level WRAP Facilitator training in West Chester, PA. as well as the WHAM! facilitator training with Sue.
Chad made presentations to OLLI (a continuing education program for older students at SCC), the Lincoln Housing Authority, and the Liberty House (VA). Chad and Tessa presented at BETA. Chad did one training for the Lincoln Fire Department's new recruits and one training for the LPD's recruit and dispatch training which has 21 new officer candidates for 2018.
Kasey and Officer Luke B traveled to Washington DC to present Mental Health America's Leadership Award to Governor Rickets as well as providing a presentation on "Peers working with the police department." Officer B's paper was accepted by The Police Quarterly which highlights REAL.